Workshops for Employees, Teams & Managers
When working with organisations and individuals we are aware that you want results not just training.
We are also aware that participants attending our events would prefer to enjoy training they receive, we are incredibly focussed on doing both.
Our workshops are highly interactive, stimulating and focused on developing skills that can be transfered directly back into the workplace. Below are some of the most popular programmes we run with organisations. You will get enjoyable, results focussed training to maximise the potential of all:
Insights Discovery Personal Effectiveness and Team Programmes
Communicate for Impact
Maximising Team Effectiveness
Managing Individuals within your Team
Running Effective 1:1 Meetings
Dynamic Leadership
Running Motivational Performance Reviews
Selection Interviewing Skills for Managers
The Manager as a Performance Coach
Influencing and Persuading Skills
Managing Effective Teams Through Change
Train the Trainer
Managing Performance Problems
Personal Effectiveness for Managers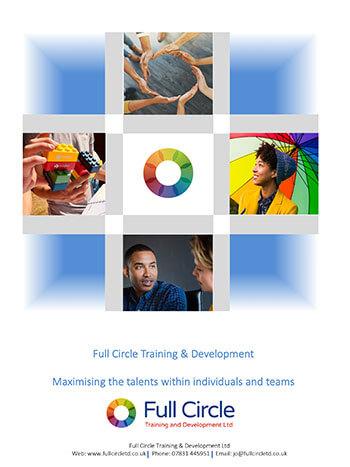 For more in depth information on on our workshops, please
download our brochure
If you'd prefer us to deliver your own in-house materials, an need the external assistance, we can provide experienced professionals to meet your needs. With the right investment, care and attention, you or the people in your organisation can maximise their potential.
Contact us today to discuss how we can assist you.