Virtual Training and Coaching
Virtual Development
Our approach to development has always been; to be flexible, engaging and delivered in the best way for you and your people. All of our development solutions are available in a virtual format, so whether it's a personal coaching session, a team development event or a skills workshop we are here to help.
Why Virtual?
Engaging and Inclusive
Everyone can benefit from virtual workshops wherever they are in the world. You can bring your people together at a time to suit everyone.
Cost Effective
With Virtual workshops the only thing to invest in is the delivery of the workshop itself. There are none of the related costs to running face-to-face events saving you money on travel, hotels and associated venue expenses.
Saving Travel Time
Running virtual workshops means no travel time. This means less time away from the office with the added benefit that participants can apply their learning immediately after the workshop.
Blended Learning Experience
Events can be designed to include a range of learning methods that suit all learning styles.All of your participants can contribute in a way that works best for them…webinar, video, chat box, break-out rooms and recordings to watch later.
Virtual Insights Discovery Events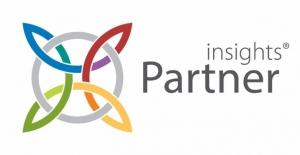 Insights Discovery is all about helping individuals understand themselves and others so they can appreciate and value different approaches. In a virtual environment, knowing more about your colleagues and how they prefer to work can help you move beyond surface-level relationships into truly collaborative partnerships.
Virtual Insights Discovery sessions are designed, so that your learners can enjoy interactive exercises and group discussion while being guided through engaging learning content by an expert facilitator.
Who's it for?
Our virtual Insights Discovery events are suitable for everyone. You can use the learning for your own personal development, we use it in almost all of our coaching sessions. You can use it to help your team members understand each other; and it is terrific for helping your leaders understand how they can use their skills to really drive productivity and build engagement.
By understanding each other's personal preferences, team members can better meet the needs of their colleagues. This is vital in meetings, when collaborating on projects, if the team is under pressure and in everyday conversations.
It's suitable for organisations that have some or all team members working virtually
It's great for those that prefer virtual delivery due to travel restrictions, global dispersion of teams, or for sustainability reasons
It's ideal for those that have moved to home working
Learning objectives
The two-hour Introduction to Discovery session is supported by a pre-session e-module and a Personal Profile. At the end of the session you will be able to:
Describe your strengths and the value that each colour energy brings to performance
Use the language of the four colour energies to describe preferences in yourself and others
Identify situations where adapting your natural behaviour can improve your connection with others
Set a personal development action related to communication, connection, or interactions with others
About Insights Discovery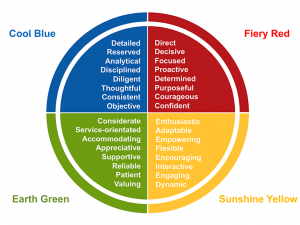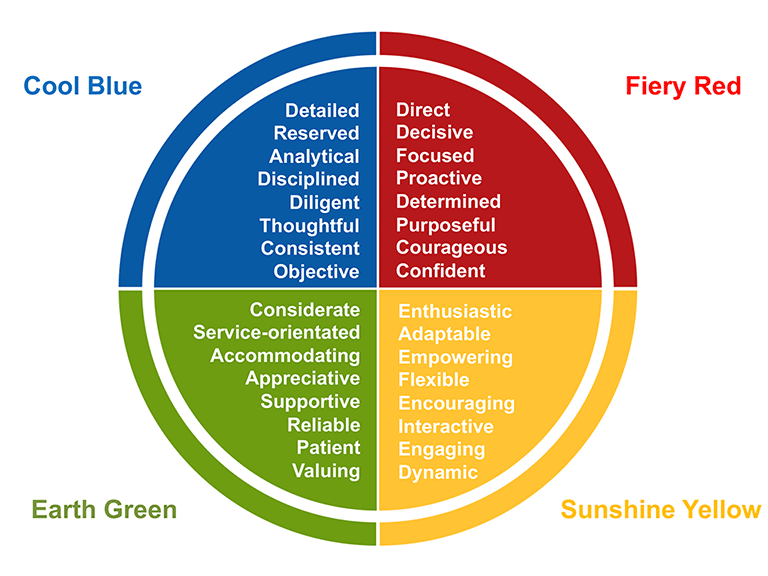 The Insights Discovery model is a simple and accessible four-colour model which, accompanied by an Insights Discovery Personal Profile, helps people to understand more about themselves and others.
It creates a common language that makes it easier to identify strengths and address weaknesses, so that individuals and teams can perform at their highest level. This model provides an effective foundation for learning programmes since it inspires individuals to think about how they act and communicate.
The Insights Discovery methodology allows individuals to view their personal preferences in relation to those of others, making it easy to identify where they may come into conflict, and where they share common ground.
Team wheels give you a highly visual representation of your team's personal preferences….Great for when you are working virtually and want to remember a colleagues preferred working style.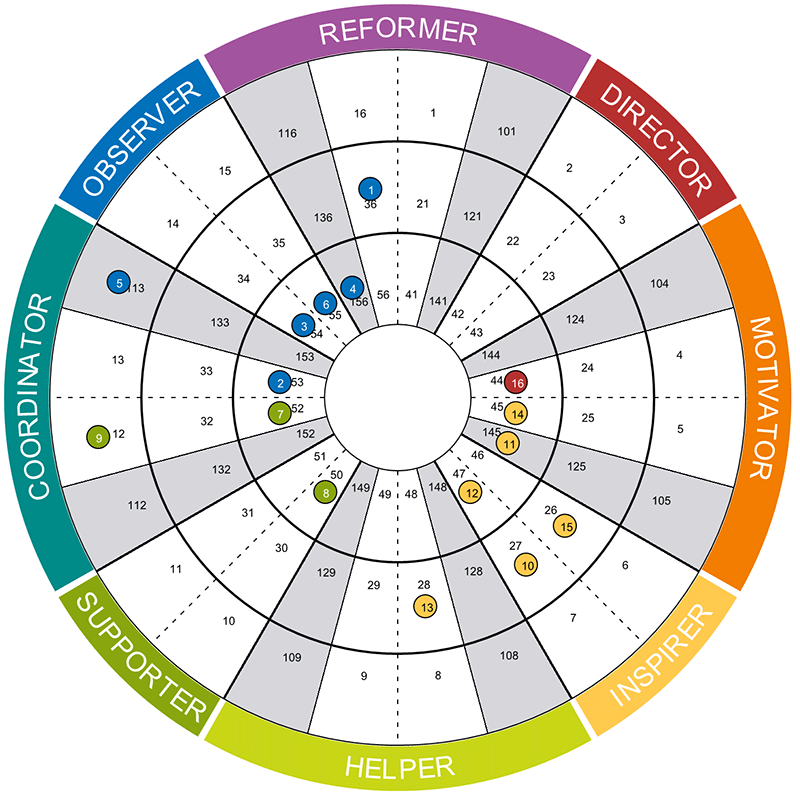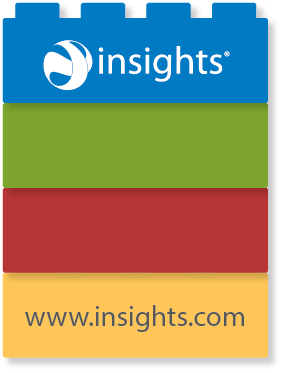 Every attendee will receive a virtual learning kit which includes:
An Insights Discovery Personal Profile
Basics of Insights Discovery pre-learning module– a short e-learning module that learners attend before their session to understand the basic concepts
Mini Foundation Reference Guide a short guide that contains all the key learning to refer back to
Virtual Team Effectiveness Events
All of our Insights Discovery Team Effectiveness development sessions are available in a virtual format.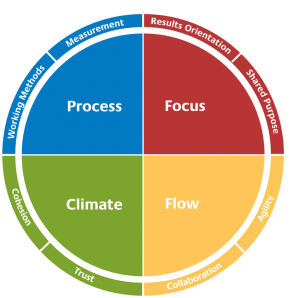 This is a powerful base from which a team can build essential skills, such as:
Utilising the strengths within your team
Connecting virtually to deliver results
Ensure that you are all heading in the same direction with purpose and focus
Collaborating and understanding each other's preferred communication styles and working methods
Understanding what needs to happen when you are under pressure to build cohesion and trust
Valuing differences and diversity within the team
Celebrating your successes and reflecting on how you can continue to build your effectiveness
Ensuring that your virtual team meetings are efficient, effective and fun
Virtual Skills Development Workshops
Our virtual webinar development workshops are between 60-120 minutes in duration depending on the required solution.
Sessions can be run as one-off events, or you can choose to build 3 or 4 events into a day.
We also deliver modular Management Development and Leadership Programmes to meet your needs.
The ideal number of learners is between 6 and 12 per workshop, but we are always happy to be flexible.
All of our events are packed with practical ideas that participants can apply immediately after completing the workshop.
The following are a sample of some of our most popular personal webinar events; or to discuss your specific requirements please contact us
Individual Skills Development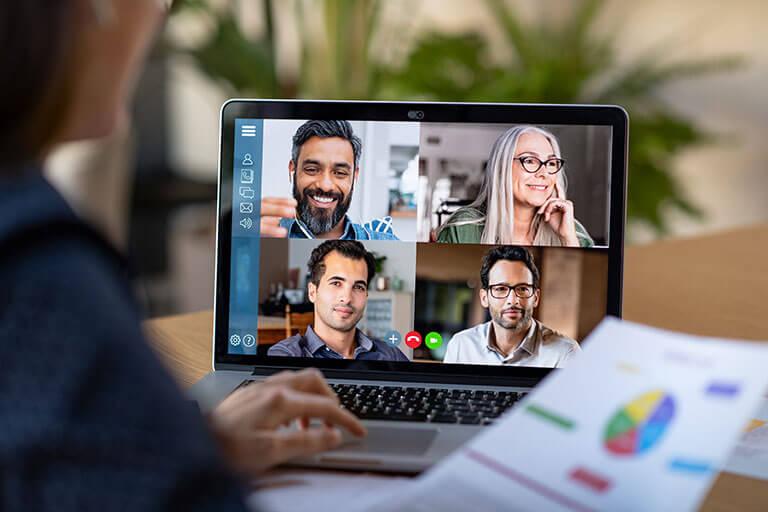 How to Run and Participate in Effective Virtual Meetings
Successful Home Working
Managing my Stakeholders
Effective Time Management
Influencing Skills
Building Trusting Relationships
Personal Change Management
Delivering Virtual Training (Train-the-Trainer)
Building Personal Resilience
Assertiveness Skills
Personal Branding
Collaborative Team Working
Communication Skills
Giving and Receiving Feedback
Setting and Achieving Objectives
Management Skills Development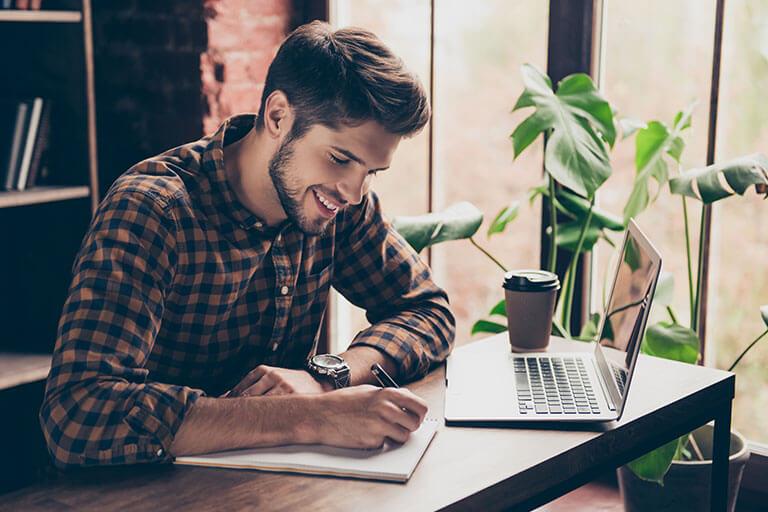 Role of the Manager
Building Team Effectiveness
Art of Delegation
Managing a Remote Team
Challenging Conversations and Conflict Handling
The Manager as Coach
Managing Change
Setting Direction and Objectives
Empowering and Engaging Others
Stepping up to Leadership
Running Effective One-to-One Meetings
Motivational Leadership
Performance Management
Giving and Receiving Feedback
Delivering Results

Please download our Brochure for additional information on our blended approach
Virtual Coaching
What is Virtual Coaching?
Virtual coaching is a personal and bespoke conversation that is conducted over a web-based video conferencing service.
Virtual leadership coaching can provide you with time to gain structure and clarity so you can prepare mentally, emotionally, and professionally as you lead your organization.
Coaching can help you develop by:
providing you with a confidential space to discuss and test ideas;
helping you manage or regain energy and focus;
developing a sense of clarity and purpose
providing you with someone to listen to your personal concerns and issues; helping you to build your own resilience
challenging you to set stretching actions that you really want to achieve